Enjoy your free time and let us do the cleaning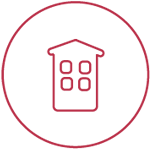 Cleaning residential common areas
My house, my castle. Leave your cleaning to the professionals. Let our Anna does the cleaning and you will never look for anybody else.
THE REGULAR CLEANING FREQUENCY
We are more than happy to compile you an offer of cleaning residential common areas.
sweep and mop floor areas, staircases included
sweep and mop an elevator floor
wipe handrails
clean and polish glass of entry doors
wipe all mailboxes
dust off windowsills (inside) and bells panel
sweep and mop entrance areas (inside and outside)
sweep entry mats
bin leaflets, brochures and other promotions
clean entry doors frame
clean interior elevator walls and a control panel
removing cobwebs
wipe notice boards
wipe lights and lamps covers in corridors
wipe elevator doors on each floor level
to an every cleaning plan, we offer you a regular cleaning of windows and sweep and mop cellar floors.
clean and polish corridors windows
wipe windows frames
---
THE PRICE OF ONE-TIME CLEANING OF FLOOR LEVELS AND STAIRCASES
Note: the price is valid for a signed contract of one year.
The whole residential building
2,60 €
We offer you an unbeatable price.
Ask for compiling an additional service offer for your common areas.
"Our Anna provides a great service. The common spaces are nice and tidy. We could not ask for more. Every cleaning service should provide this level of cleanliness."
"Our Anna's cleaners do very good job. Very good communication with customer support as well as with the cleaners. I would recommend this service to other housing administrations."
We will take care of your residential common areas 
"Would you like us to be cleaning your common areas?
Choose your city.
Contact us and we will take care of it."
Enjoy your free time and let us do the cleaning.
Operator: ANNA, IN: 28136659