Enjoy your free time and let us do the cleaning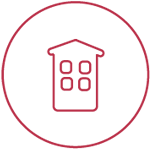 Cleaning residential common areas
My house, my castle. Leave your cleaning to the professionals. Let our Anna does the cleaning and you will never look for anybody else.
"Our Anna provides a great service. The common spaces are nice and tidy. We could not ask for more. Every cleaning service should provide this level of cleanliness."
"Our Anna's cleaners do very good job. Very good communication with customer support as well as with the cleaners. I would recommend this service to other housing administrations."
Are you afraid to let strangers to the building? 
We know we have to earn your trust. If you are not satysfied with the cleaning. 
Even at Our Andulka work 'just' people. Next time the cleaning will be for free. 
It can happen that something is not going as smooth as usual. We will sort it out for free.
It is not cleaned properly? Next time the cleaning will be for free.
Does it happen repeatedly? Next time we will not charge you.

Are you not happy with your cleaner? We will assign you to a different one. We are insured up to 2 million.
We will take care of your residential common areas 
"Would you like us to be cleaning your common areas?
Choose your city.
Contact us and we will take care of it."
Enjoy your free time and let us do the cleaning.
Operator: ANNA, IN: 28136659